Cutting the Cord
By Martin Cooper
A Story of Innovation

Since the early 1970s, a technology visionary, Martin Cooper, inventor of the first personal cell phone , and Arlene Harris, innovator and successful entrepreneur, have created many first-time products, services, and technologies enabling an impressive number of new global industries. Cooper and Harris independently, and later in 1986, founded Dyna LLC., where they incubate and commercialize consumer and enterprise innovations. Whether through their own companies or because of the businesses they spearheaded, billions of consumers have been served and untold fortunes made. Cooper's portable cellphone work at Motorola led to the fastest global adoption of consumer technology in history. Built on the capabilities that Cooper brought to market, Arlene's passion to innovate technology for underserved markets led to SOS Wireless and the first portable cellular handset and service for seniors' safety. SOS was rolled into her successive company, GreatCall, to build a new generation Jitterbug Phone in partnership with Samsung, resulting in an all-around simpler cellular phone service for seniors. GreatCall Inc. was sold to a private equity company in 2017, then sold to Best Buy in 2018 enabling Best Buy's current Connected Health" initiatives.
Martin Cooper and Arlene Harris each hold several patents. They are both Consumer Technology Hall of Fame and Wireless Hall of Fame awardees; and are often referred to as the "Father of the Wireless Industry" and the "First Lady of Wireless, respectively." In 2008, Cooper and Harris were two of the ten identified as the "Top U.S. Wireless Innovators of All Time" list documented by Fierce Wireless. Each has been recognized with numerous industry, leadership, and global awards. Their insightful advice is often sought by the Federal Communications Commission (FCC), the Telecommunications Industry Association (TIA), and the Wireless Infrastructure Association (WIA) (formally known as PCIA). Their leadership and contributions to the wireless industry continue to innovate and enable technology solutions that make a difference in many lives throughout the world.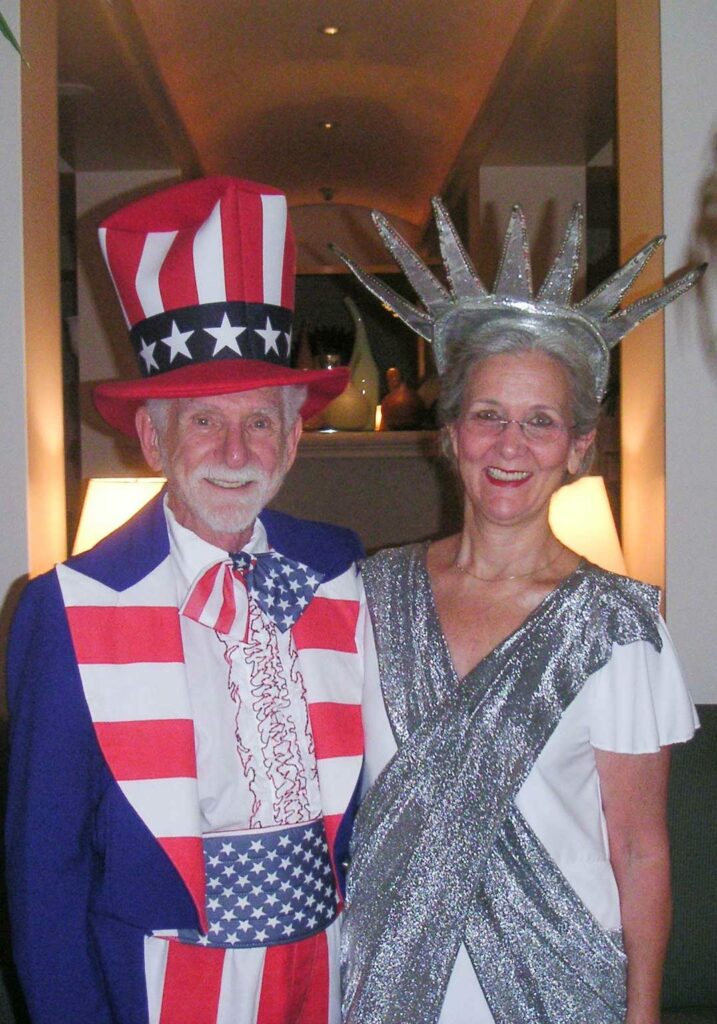 The First Portable Cellular Phone

Martin (Marty) Cooper was the catalyst who convinced Motorola to invest in making the first handheld cellular phone. Over three months' time, Motorola devoted their best engineers to the task.
Marty led the movement at Motorola to make cellular communications personal and mobile. Thanks to the efforts he championed in the 1970s and 1980s-culminating in the world's first commercial handheld cell phone-an entire industry emerged. In 2023 there are 16.8 billion cell phones in the world, keeping 8 billion people connected.
In the 1970s, Marty Cooper headed Motorola's communications systems division where he conceived the first handheld cellular phone. Later he led the 10-year process to bring it to market. The FCC decisions to create a competitive marketplace came after President Ronald Regan saw a demonstration of the first portable cell phone and gave Vice President H. W. Bush the incentive to encourage prompt FCC decisions.

Martin's Book
The cell phone, as a platform, led to the creation and growth of new industries and companies. Ultimately the portable phone has reduced poverty, and made remote health care and education sustainable.
Yet the story of its creation has not properly been told, till now.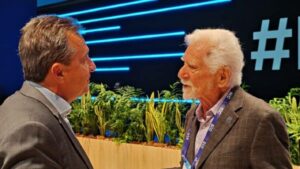 Martin Cooper met with Sergio Buniac, Senior VP of Mobile Business Group for Lenovo at Mobile World Congress

Wrethinking
The Foundation
Fostering innovation in San Diego by Wrethinking technology to find new solutions, with a focus on women-led initiatives.